The right place to look for a one-stop DMR communications solution
Hytera DMR Two-way Radios:
DMR, Digital Mobile Radio, is a digital radio standard by ETSI, European Telecommunications Standards Institute, and was first ratified in 2005. Hytera, an advocate of open standards, has been serving the global market for over a decade with a versatile and evolving DMR portfolio, including devices, infrastructure, and software. Professional users from public safety, government institutions, industries, and businesses have benefited from Hytera's innovation in their daily work and at critical moments.
HP7 Series Professional DMR Portable Two-way Radio
The HP7 Series comprises of the HP78X and the HP70X radios. These present the future of style and functionality and advances standards in digital radios by providing even more efficient and more reliable communication with loud and clear audio, powerful battery, remarkable portability and ruggedness for ease of use across multiple environments and industries.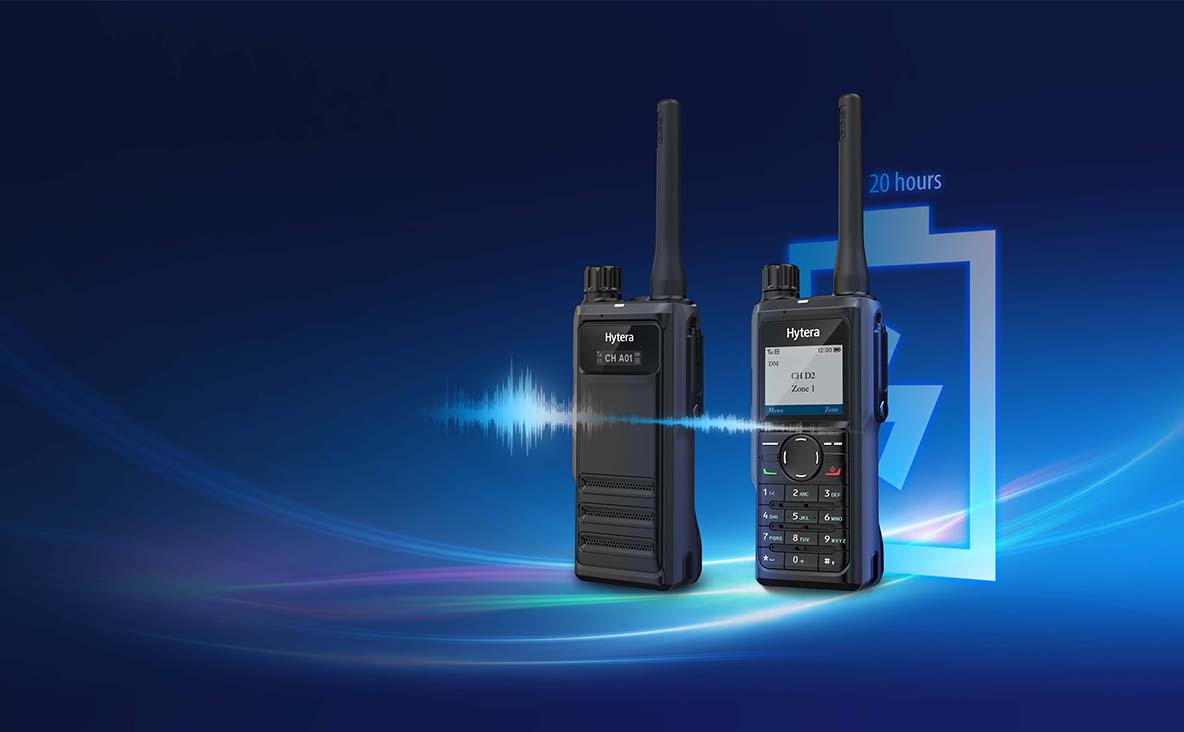 HP6 Series Professional DMR Portable Two-way Radio
The HP6 series has two models, the HP68X and HP60X, and is specially designed for business-critical users. Small and light in style, the HP6 series delivers on impressive features and functions such as market-leading audio performance, extended coverage, a Lithium Polymer battery, and durability against extreme environments.
Hytera understands the communication challenges of industry users in Public Safety, Energy, Transportation, Utilities, Commercial and other industry verticals. This has driven us to continue to innovate the next generation of digital radios – H Series, the newly engineered and designed hardware platform and software architecture further improves the performance and user-interactive experience, which provides a more professional, more advanced product solution.
The Next Generation H Series DMR terminal products redefine performance and functionality, and are engineered for the professionals by professionals.